Celebrate on the Beach in style all summer long at Coast Port Beach
Make sure you make the most of the last days of COVID Free Perth, and get out and celebrate on the Beach in style this summer. The following ticketed events will sell out, as have 2 already! So get organised to party on the Beach.
All Coast Port Beach Concerts use a token system for food and drinks
Coast runs the only large no single-use plastic events in Australia, and to make the bars run even faster we use a token system. Each drink has a value of $11, so buy a bunch, and refund them at the end of the night if unused. Then you just exchange a token for a drink or food as you desire.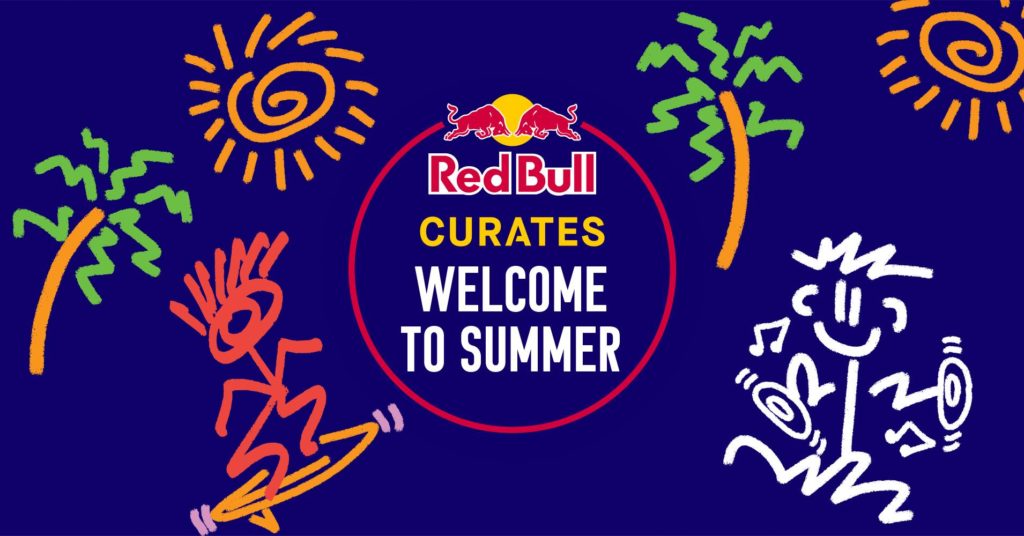 Red Bull Curates: Welcome to Summer Fremantle
When: Dec. 12th from 3PM – 11PMWhat: A day-to-night event series, happening in four cities across the nation (Sydney, Gold Coast, Melbourne and Fremantle).
Tickets: Free event via RSVP à here
Featured Artists: Crooked Colours (DJ), Beryl Streep (DJ), Soulsby, VK, Wheresholly
Facebook Event Page: here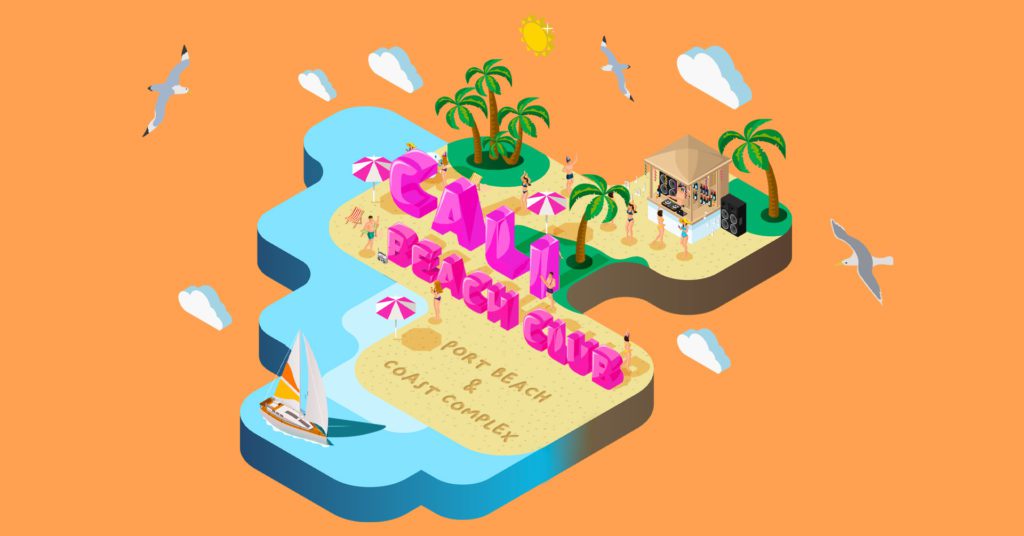 Cali Beach Club
When: December 26th (Boxing Day) from 3PM – 10PM
What: A Boxing Day Beach Festival
Tickets: Final release tickets ($50) à here
Featured Artists: Adam TBA, Apprenti, Christian Tifflin, Girl on Girl, Isaac Jones, JDLY,  Jaida, Janethevirgin, Keagz Scott, Lala, Luke P, Milo, Mulkay, Wheresholly, Yung Sly
Facebook Event Page: here

Euphoria Day Party
When: December 27th from 3PM – 10PM
What: Drum & Bass + House Festival
Tickets: Final Release GA tickets ($42) + Final Release VIP Tickets ($59) à here
Featured Artists: HWLS, Terrence & Phillip, Sammy Thesinner, Mikonic, Jordaniels, Gnarley B2B Flashcult, Jane The Virgin, Ellicitt, White Pepper, BLKOUT, Keef, Girl Crush, WheresHolly, Boy In Nature
Facebook Event Page: here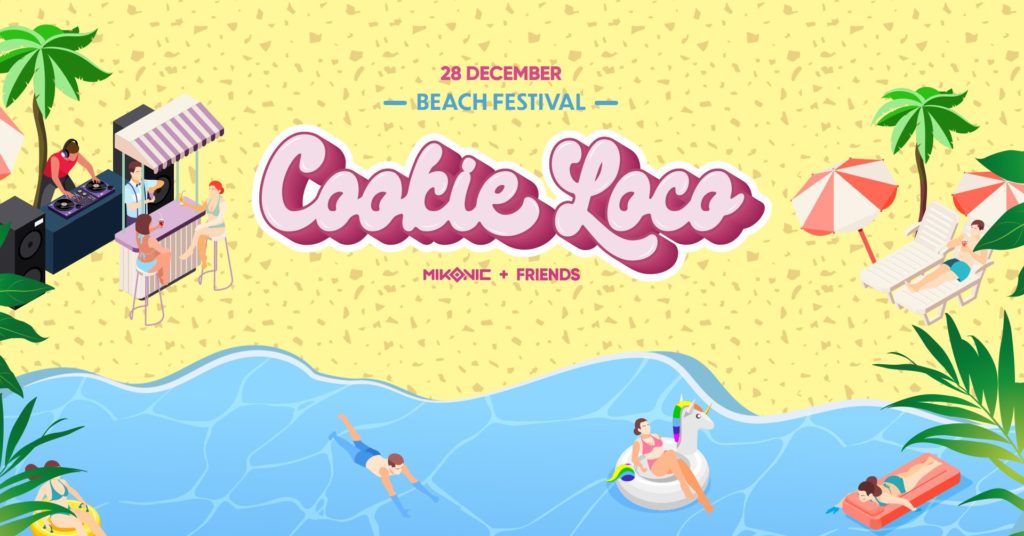 Cookie Loco
When: December 28th from 3PM – 10PM
What: Festival + Silent Disco on the beach
Tickets: Final Release Tickets ($30) à here
Featured Artists: Mikonic & Friends
Facebook Event Page: here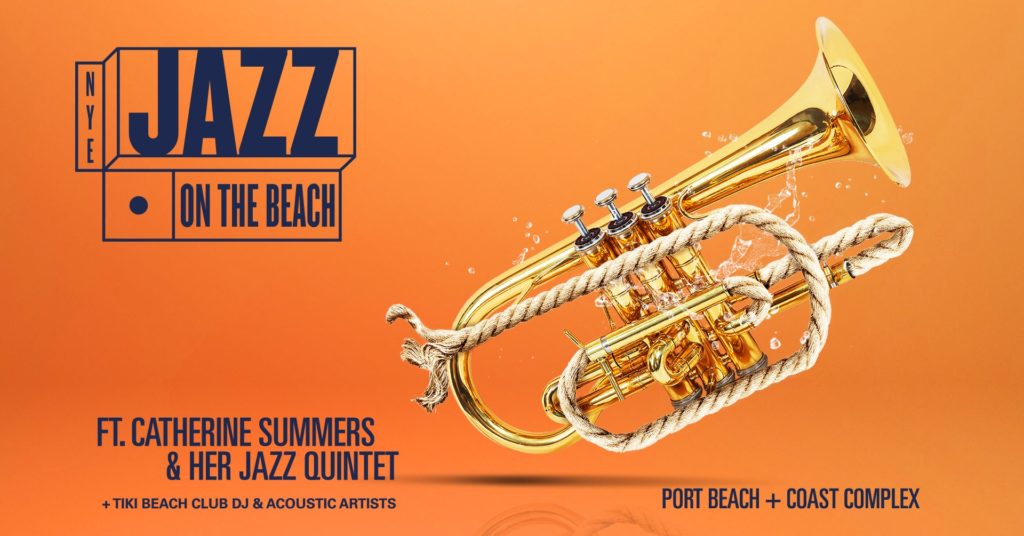 NYE: Jazz On The Beach
When: December 31st – January 1st from 6PM – 1AM
What: New Year's Eve Event
Tickets: Final Release Tickets ($55) à here
Featured Artists: Catherine Summers and her Jazz Quintet, Tiki Beach Club DJs, and acoustic artists.
Facebook Event Page: here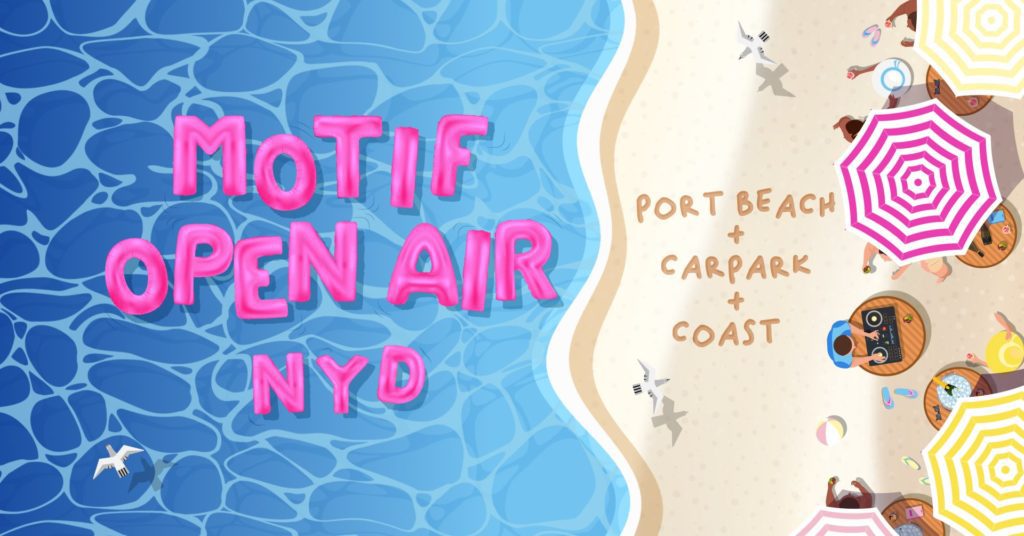 Motif Open Air: New Year's Day Beach Festival
When: January 1st, 2022 from 2PM – 11PM
What: New Year's Day Beach Festival
Tickets: Final Release Tickets ($74) à here
Featured Artists: Apprenti, Bad Habits, Big Pink, Chiari, Christian Tifflin, Emmelyn, Flaneur, Frazer Devine, Jane Jaya, Keagz Scott, Luke P, Mr Laureti, Soulsby, Sunny Deejay, VK, Wheresholly, Yorp DJs, Yung Sly
Facebook Event Page: here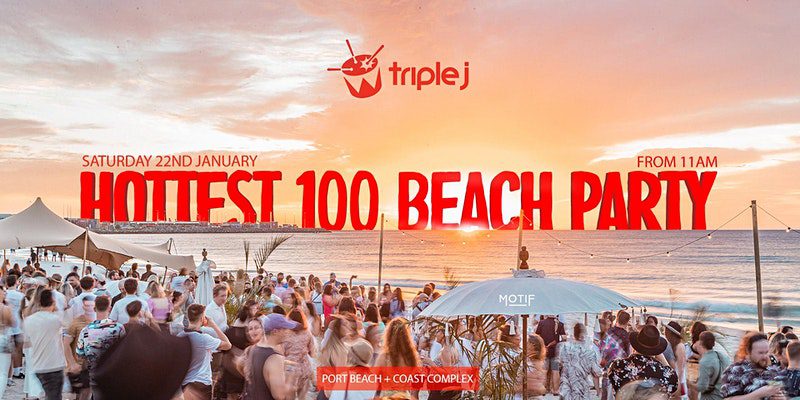 Hottest 100 Beach Party
When: January 22nd 2022 from 11AM – 11PM
What: Triple J's Hottest 100 Countdown
Tickets: Final Release Tickets ($50) à here
Featured Artists: Cali Beach Club DJs, The Night Market DJs, Cookie Loco DJs and Motif DJs
Facebook Event Page: here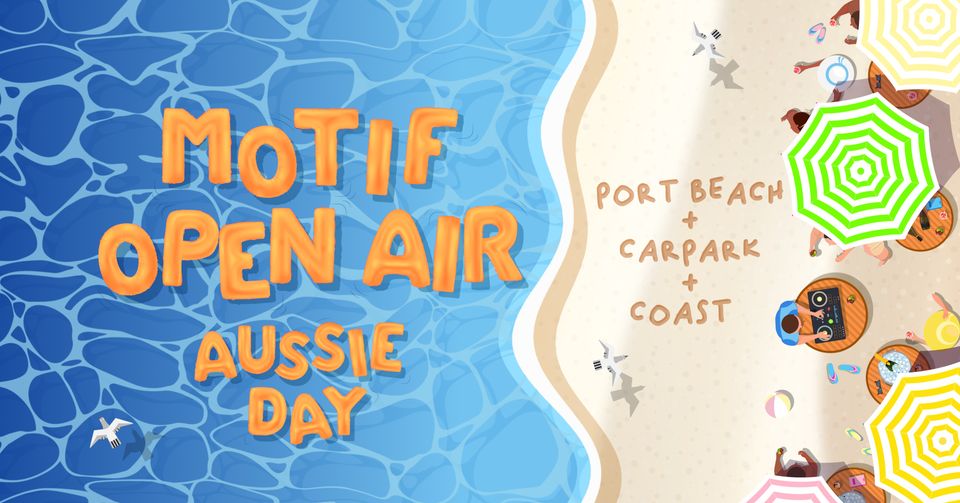 Aussie Day Beach Festival | Motif Open Air
When: January 26th from 3PM – 11PM
What: Australia Day Beach Festival
Tickets: Second Release Tickets ($30) à here
Facebook Event Page: here