leading the way in creating sustainable events suitable for our unique beach location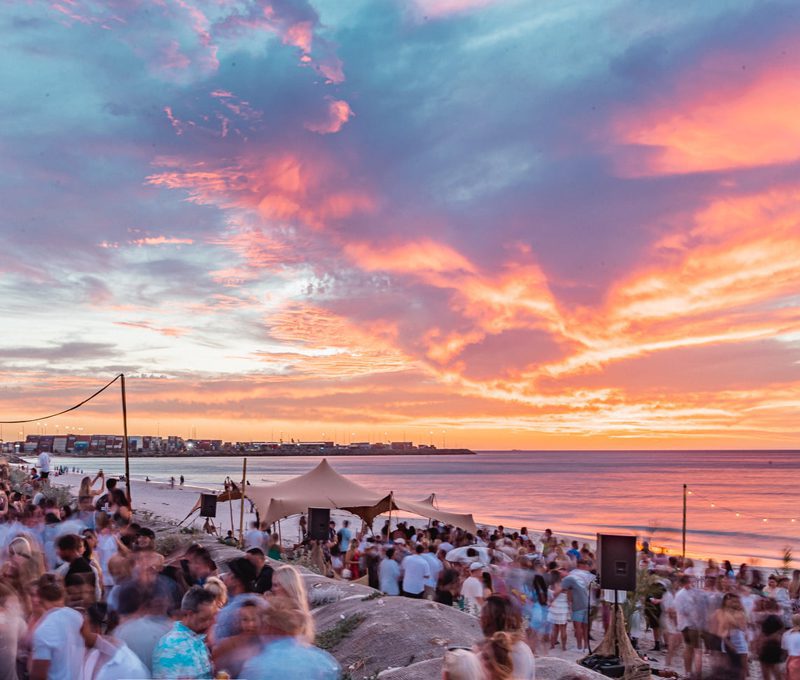 Perth's Most sustainable concert and festival venue
Nestled in the dunes of North Fremantle, only 5 minutes drive from the Fremantle Market and iconic Cottesloe, Coast Port Beach is one of the best Fremantle beachfront restaurants and bars with breathtaking panoramic views of the Indian Ocean.
Coast Port Beach is a spectacular beachside venue nestled in the sand dunes right on Port Beach. Our unique location and use of the beach for events is all the more reason to be the leader in the sustainable field.
The venue itself can cater for up to 1,000 patrons under its normal license, and up to 2,000 with the use of the carpark and the beachfront. For large events like Fish and Sips Festival we will see over 3,000 people through on a weekend. Even with these numbers we are able to maintain our market leading sustainability policies.
Coast is very proud of it's minimal environmental footprint. We are at the forefront of the environmental venues in Australia. Where Coast really makes a difference is when the large events and conferences take place. We are the only large venue that does not have any single use plastic. We have over 30 thousand polycarbonate and melamine cups that we reuse especially for concerts. No glass or breakage occurs, and this permits us to go out onto the beach. With water stations we also provide reusable cups, no plastic water bottles or disposable cups.
This has a significant effect on the environment. Recently we did the New Year's Eve and day festival, where we poured over 30,000 drinks which would equate to 45 cubic metres of landfill! The recent years of the same festival used over 30,000 single use plastic cups and 3,000 single use water bottles. This year Coast used none!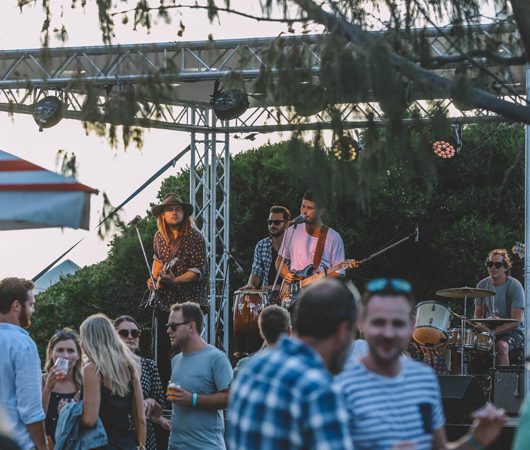 We have been straw free for years.
We fully recycle 100% of our glass, over 2 tons per month. All processed prior to events.
We recycle 100% of our cardboard.
We recycle the majority of our organic waste, a new trial project.
We run on full solar power returning energy into the grid, for free mind you! every day of the year.
We are one of the leaders in the CFC 10c recycling
All media is electronic, no brochures are printed and menus are digital only.
Coast also covers the little things, running a second hand clothing store with clothes bought from various Op Shops. We are also working with Schweppes to install free filtered water for beachgoers, and rather than sell bottles, we will offer a re-useable drink bottle for the same price.
Some of the features of the venue include;
Three separate areas intertwined as one
Two stage locations for multiple music settings at once
Cargo bar, the perfect area for up to 200 VIP's
Purpose built venue for large events and music production
Internal state of the art sound system
Full solar power boosting capacity beyond all requirements
WA's only sustainable Festival venue, with no single use cups or plastics we boast the lowest environmental footprint of any large venue.
Coast works closely with the local Fremantle Council to extend the area around it into the carpark and beach for such events as;
Aussie Masters Games, 1,500 people dinner and concert event.
Cuban club New Year's Day, 2,000 people with 3 stages, main stage on the beach, pictured.
New Year's Eve, Australia day and other concerts, with different setups for the beach and carpark.
Fish and Sips Festival, over 3 days with 4,000 people at multiple sessions, this is Perth's premier showcase of WA Seafood, Wine, it's restaurants and chefs. 10 of the top 30 restaurants in Perth are appeared in 2019, and it is now an official Gourmet Escape Fringe event.
Coast is a multi-purpose, brand new state of the art Tavern Licensed venue located in the most stunning of locations.