One of Perth's best beach wedding venues with a perfect scenic backdrop to your bridal table
We proudly do the best wedding receptions right on Port beach
Nestled in the dunes of North Fremantle, only 5 minutes drive from the Fremantle Market and iconic Cottesloe, Coast Port Beach is one of the best Fremantle beachfront restaurants and bars with breathtaking panoramic views of the Indian Ocean.
Enjoy panoramic ocean views for your wedding in a relaxed, welcoming atmosphere at a stunning oceanfront beach wedding venue in Perth. Coast Port Beach offers a spectacular setting for on the beach weddings. You & your guests can enjoy your ceremony on the beach and then relax in our Beach club before moving to our reception center, all in the convenience of one location. Then, take a stroll down to the beach while the sun sets over the ocean, creating a breathtaking backdrop for your photographs.
Our wedding reception center has the perfect formula for you – beach wedding, cocktail style, seated formal wedding reception…we have everything you need to make your wedding by the beach dream come true.
Our team of dedicated event professionals will take great care of you from the initial enquiry, through planning to execution of your perfect wedding day. With a purpose built reception center, dedicated kitchen and friendly experienced staff, it's easy to see why we have so many amazing letters of commendation from guests.
Our wedding packages comes with menus that are created around fresh & seasonal ingredients & we offer an extensive beverage selection to match. The details and costs of your wedding are always tailored to suit you. Coast is highly seasonal and key dates are booked two years in advance. Venue hire and minimum spends vary from winter to summer so let us know the detail so we can help make your beach wedding dream come true.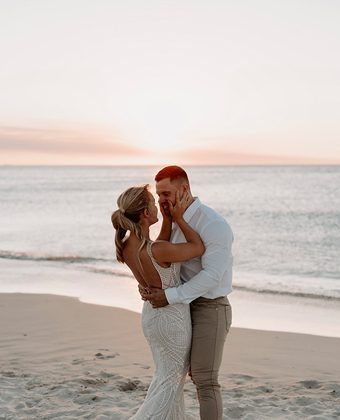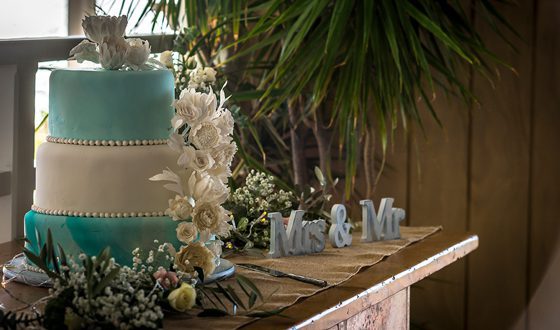 read some of our Wedding reviews
We cannot thank you enough for making our wedding day so incredible. From the moment we enquired with Coast about hosting our wedding reception, nothing was too hard for you or your team. Our guests could not stop raving about the delicious food. Not to mention how full they all were, which was a major factor for us. We really wanted yummy food & plenty of it which you delivered. It is very clear weddings are what you do at Coast because everything ran perfectly. Our guests commented on how well it flowed & everyone had such a fabulous time. The actual room was spectacular. It was such a beautiful, romantic, intimate setting. It was more then we could have imagined. Thank you again from the bottom of our hearts for making our day so perfect. We just received our sneak peak so here's one from Coast.
Mr & Mrs Wild
Just wanted to drop you a line to say thank you for all your hard work organising my daughter Melissa and Branden's belated wedding party last Saturday evening. The night was a huge success. Easy to criticise, but absolutely nothing to complain about. We were so well looked after. I wanted to commend you on your excellent staff. The bar ladies smiled all night, were very pleasant and kept me informed all night. The ladies serving the food did an excellent job, clearly explaining what each item was. Sufficient food for the number of guests. So, refreshing. The same ladies who were on clean up also did a magnificent job ensuring they did not interfere with the guests whilst they were seated. I personally told them they were doing a great job which I think they appreciated. I will certainly be recommending you and your venue in the future. Thanks again.
Kind regards,
Graeme Werette
We had our wedding at Coast and it was the best day of our lives. It is stunning in the event room and the decorations are beautiful. The food was delicious! Thank you to the crew at Coast for making our day so amazing!
Daisy
"Sunday was the most perfect day we could ever have imagined; the food was raved about, the Ashton cocktail a complete hit, the beach ceremony and Coast as a venue presented like no other wedding we've been to, everything we imagined our wedding could be."
DAVID AND ISABELLA
"Thank you so much for your help in preparing the final stages of our wedding. The day was absolutely perfect, we could not fault a thing. There has been many compliments on the food, especially the mac and cheese bites and the hot chippies at the end."
Laura
"The venue and staff were all beautiful and so kind to ourselves and our guests. Everyone loved the food and the drinks, we also enjoyed everything we ate. Thank you so much, we will rave about Coast forever, we were so lucky to find you."
TOM & JESSIE